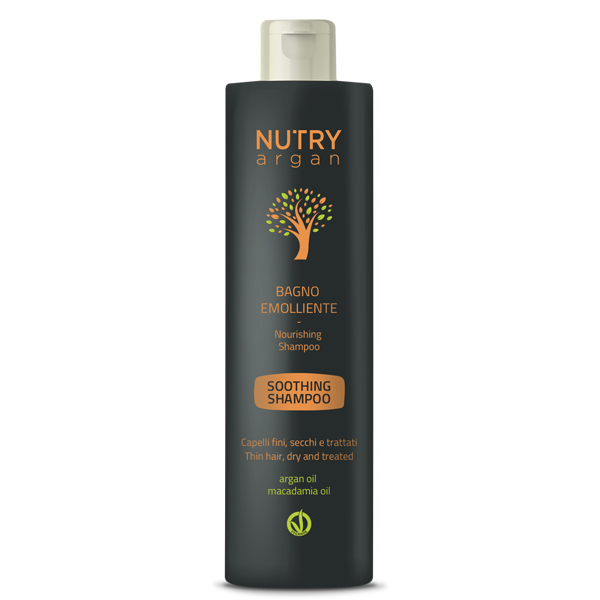 Gentle shampoo WITHOUT SULPHATES, reinforcing and volumizing for normal and chemically treated hair frequent washes.
With argan and macadamia oil.
SIZE: 250ml and 1000ml.
Argan oil is used in cosmetics for its antioxidant, emollient and highly elasticizing properties. It is one of the most important oils for skin rejuvenation due to its vitamin E content and different essential fatty acids. This precious oil, extracted from the fruits of the Argania Spinosa plant that grows in southern Morocco, has been used for millennia by Berber women as a beauty elixir. Now even official science has had to recognize the incredible properties of Argan oil. The addition of macadamia oil to the product makes it a skin normalizer.
Ingredients: Aqua – Water, Cocamido Propyl Betaine, Sodium N-Lauroylsarcosinate, Coco Glucoside, Stearalkonium Chloride, Argania Spinosa (Argan) Oil, Macadamia Ternifolia Seed Oil, Hydrolized Collagen, Glycol Distearate, Benzyl Alcohol, Lactic Acid, Parfum.